OMNI Conference 5th – 8th April 2019
This year's conference will be held in the beautiful city of Seville.
Join OMNI members from around the globe at this stunning location for four days of high-level business and networking.
We hope to see you there…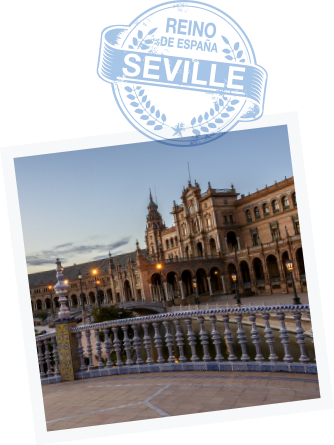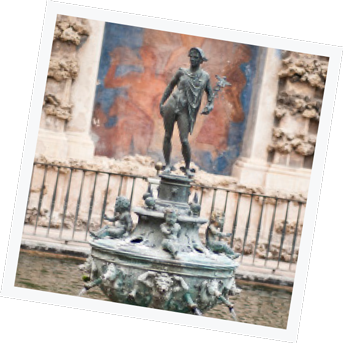 Conference Dates 2019
Friday 5th April – OMNI Golf Tournament & Welcome Night
Saturday 6th April – Conference Day One & Andalusian Evening
Sunday 7th April – Conference Day Two & Tapas Hopping & Free Evening
Monday 8th April – Conference Day Three & Gala Dinner
Tuesday 9th April – Departures

Conference Overview
Some cities blast you away, others slowly win you over. Seville disarms and seduces you. Its historic centre, lorded over by a colossal Gothic cathedral, is an intoxicating mix of resplendent Mudéjar palaces, baroque churches and winding medieval lanes.
Flamenco and authentic tapas restaurants keep the intimacy and intensity of these centuries-old traditions alive, whilst aristocratic mansions recall the city's past as a showcase Moorish capital and, later, a 16th-century metropolis rich on the back of New World trade.
A beautiful, green city with many pedestrianised areas, Seville is a city you can discover in your own time, strolling through the winding streets and plazas.
This year's conference has been given the theme "Growing your business".
During our business sessions we will be looking at growth opportunities in core household-goods activities and DSP services as well as other related areas.
We'll also discuss what alternative revenue streams may be available to OMNI member companies.
We will spend some time looking at technological advancements and innovations in our industry, as well as updates in compliance, relocation and ocean freight services.
All this whilst providing great networking opportunities at the highest level.
Once again our unique mix of business sessions, free time and social events combines to form a conference you won't want to miss.
Your Stay
Commissioned by the King of Spain to play host to international dignitaries during the 1929 Exhibition, Hotel Alfonso XIII remains an iconic cultural landmark. Centrally located in the historic quarter of Santa Cruz, it sits next to Reales Alcázares and Seville Cathedral.
Following a significant renovation, completed in 2012, the hotel's distinguished architecture and Moorish detailing have been enriched, showcasing native Andalusian design and heritage to a new generation of traveller.
Average Temperature
13 - 21°C

Time Difference
+1 hour GMT

Getting There
15 mins from Seville Airport
Itinerary
Day 1
FRIDAY 5TH APRIL
Breakfast is available in the Hotel Restaurant for those who arrived on Thursday 4 April.

The OMNI Registration and Hospitality Desk will be open in the hotel foyer. The OMNI Conference Team will be available to assist you with plenty of ideas of how to spend your free time in Seville.

The 2018 OMNI Golf Tournament

Olive Oil Tour Day Trip. An alternative to Golf for early arrivals and a chance to visit Carmona, another impressive Spanish city.

Welcome to Seville! A chance to catch up with old friends and new with a welcome reception in the wonderful gardens of the Hotel Alfonso XIII.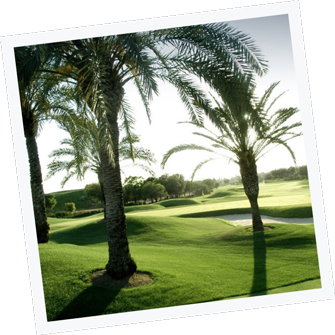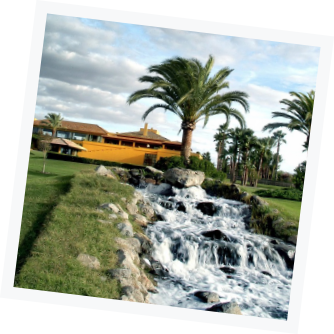 Day 2
SATURDAY 6TH APRIL
Breakfast is available in the Hotel Restaurant.

The OMNI Registration and Hospitality Desk will be open in the hotel foyer.

Business Session. Our opening session will be in Salon Andalucía on the ground floor. Please remember to wear your conference badge.

Lunch will be served in the Salon Cartuja.

An afternoon at leisure and a chance to explore the city.
An opportunity to take part in one of our optional tours.

Andalusian Evening at Bodegas Góngora
Depart for a short drive outside of the city to the rural surrounds of Seville, and the rustic Bodegas Góngora Winery. Founded in 1682, here they are famed for their sherry wines. Now in its 7th generation of being managed by the same family, we are invited for the evening to share their experience and skill in the ageing of wine. As well as a tour of the cellars, we'll celebrate the Andalusian region sharing food, wine, song and dance.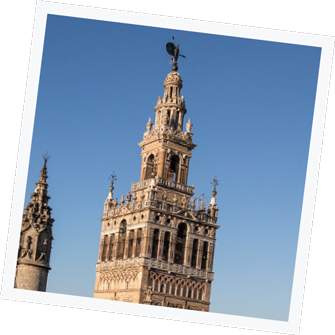 Day 3
SUNDAY 7TH APRIL
Breakfast is available in the Hotel Restaurant.

The OMNI Registration and Hospitality Desk will be open in the hotel foyer.

Business Session in Salon Andalucía on the ground floor. Please remember to wear your conference badge.

Time to take part in a favourite Sevillian pastime – Tapas Hopping!

Enjoy an evening of leisure and enjoy one of the excellent restaurants that Seville has to offer. The OMNI team are on hand with recommendations.
Day 4
MONDAY 8TH APRIL
Breakfast is available in the Hotel Restaurant.

The OMNI Registration and Hospitality Desk will be open in the hotel foyer.

Business Session in Salon Andalucía on the ground floor. Please remember to wear your conference badge.

Lunch will be served in Salon Hispanic.

After lunch, enjoy one of the optional tours available.

Farewell Dinner at Casa Salinas
Depart the Hotel in style, in horse and carriage for a tour of some of Seville's famous sites, before a final night to celebrate another unforgettable OMNI Conference, at Casa Salinas.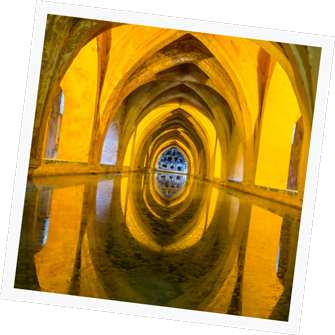 Day 5
TUESDAY 9TH APRIL
Breakfast is available in the Hotel Restaurant.

The OMNI Registration and Hospitality Desk will be open in the hotel foyer.

For those of you making your way home, we have a number of airport transfers arranged. As always we do appreciate knowing in advance your departure airport, flight number, airline and onward destination – it really does help to make this a smooth operation.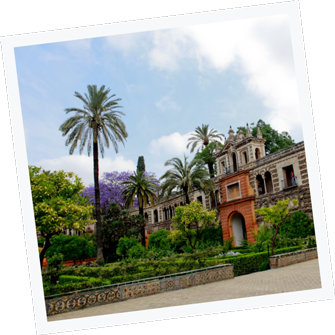 GOLF TOURNAMENT
FRIDAY 5TH APRIL
Designed by Spanish golf legend José María Olazábal, Real Club Sevilla Golf is regarded as one of the finest golf courses throughout Europe.
The course is an absolute gem and is considered to have the best greens in Spain, even rivalling Valderrama.
The fairways are generous, but trouble is just around the corner in the shape of numerous well-placed bunkers and substantial greenside lakes. Bring some spare balls!
DRESS CODE
Golf attire is required at all times. Golf attire includes: golf shirts with collar, golf trousers, long tailored shorts, golf shoes with soft spikes (non-metal). Proper attire does not include: T-shirts, jeans, collarless shirts or running clothes.
Your price includes return transfers, drinks and lunch. Caddies are available to book when you make your registration, and golf carts are available to hire on the day.
OPTIONAL TOURS
SATURDAY 6TH APRIL / MONDAY 8TH APRIL
Tour 1
SEVILLE MONUMENT TOUR (3 HOURS)
This is a walking tour focussing on the two major monuments of Seville (the Cathedral and Royal Alcazar) as well as the Santa Cruz quarter surrounding them.
The "Magna Hispalensis", (the Cathedral of Seville) is the third largest church in the world after St. Petrus Basilica in Vatican and St Paul's in London. Legend tells that the local Church leaders said "Let's build such an impressive monument that whoever visits Seville should think we are crazy". This amazing example of the Spanish Gothic style holds the great mausoleum of Christopher Columbus as well as an impressive major altar. The tower of the Cathedral, called "La Giralda", is the universal symbol of Seville. It was the old Moorish minaret preserved by the Christians as their tower because of its beautiful architecture.
In front of the Cathedral, you find the Alcazar, a true witness of the cultural cross of Seville. On its site, there were first Roman Necropolis, a Paleo Christian basilica, Visigoth buildings and finally a beautiful Moorish fortress dating back to the 10th century. Each Catholic king living in it added its own part to the palace (mudejar, gothic or renaissance style) according to their era and personal tastes. Nowadays it is the residence of our kings whenever they come to Seville, and Game of Thrones fans will recognize it as home to the King of Dorne.
Santa Cruz District is the name of the old Jewish sector of the city. It is placed besides the Cathedral and Alcazar and nowadays it is a quiet pedestrian area plenty of narrow streets with flowered courtyard, white houses, chapels, taverns and souvenir shops.
This tour includes: bilingual guide, entrance fees to monuments (Cathedral, Giralda Tower and Royal Alcazar Palace) and whispers (compulsory in these monuments).
Tour 2
CATHEDRAL ROOF TOUR (1.5 HOURS)
A visit of the Cathedral's rooftop and interior balconies. This is an exclusive visit and only a handful of visitors to the city have had the opportunity to make it.
Once inside the third biggest church of the world, after St. Peter of the Vatican and St. Pauls in London, your guide will lead you from treasure to treasure during a unique and unforgettable visit. You will admire the sculpted works of art, engraving and painting of this sacred place from the interior balconies, having a unique view of the cathedral from above and getting the opportunity to observe the great details of the stained windows.
The visit will continue on the rooftops, offering amazing views overlooking the city where the guide will be unveiling the legends and curiosities about this incredible monument.
After the guided visit of the Cathedral rooftop, we will enjoy a panoramic walk through the Santa Cruz quarter, located just behind the Cathedral. The Santa Cruz quarter is the former Jewish quarter. Today it is a charming little touristic quarter, full of white houses with flowered courtyard, tapas bars and souvenirs shops.
Note the tour includes climbing approximately 500 steps in small and at times, dark stairwells.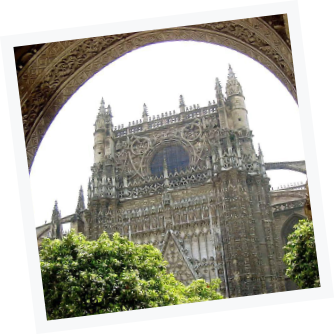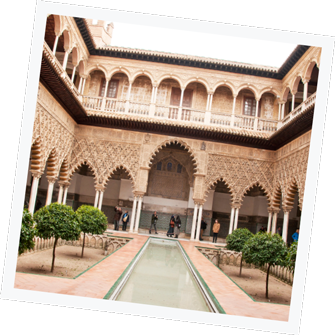 OLIVE OIL TOUR (CARMONA AND BASILIPPO)
FRIDAY 5TH APRIL
An alternative to the golf day, and a wonderful introduction to the region for early arrivals.
Visiting Carmona, a beautiful village located 40-minutes from Seville. There, we will visit the unique Necropolis, then walk through the city centre and enjoy a guided visit of the Convent of Santa Clara where nuns still create their own pastries. Then, we will head back to Seville but will make a stop at Basilippo, a farmhouse specialized in olive oils, and will enjoy a 90-minute guided visit of the property surrounded by 6,000 olive trees, to learn how the "liquid gold of Andalusia" is created. We will also enjoy an olive oil tasting conducted by a local expert. The tour includes return coach transfers, English speaking guides and lunch.
Speakers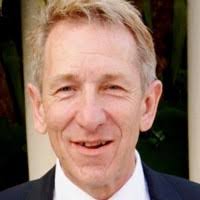 Mark Oakeshott
A seasoned corporate executive, Mark Oakeshott's career reflects numerous achievements in leadership roles within the moving industry. In April 2018, Mark established Mark Oakeshott Consulting LLC to leverage this experience to provide strategic and tactical guidance to international moving companies in addition to professional support for merger and acquisition projects.
Prior to this, Mark spent 14 months with Crater Group Co., a growing technology and services company focused on transforming the moving experience for customers.
Mark is best known for his career with SIRVA Inc., a global leader in the moving and relocation market. With a strong strategic mind-set, Mark served as Senior Vice President & European Growth Officer, developing and executing SIRVA's expansion strategy on the European Continent in the relocation and move management business segments. In addition to this, Mark retained Global Supply Chain management for SIRVA's International Moving Network in more than 150 countries.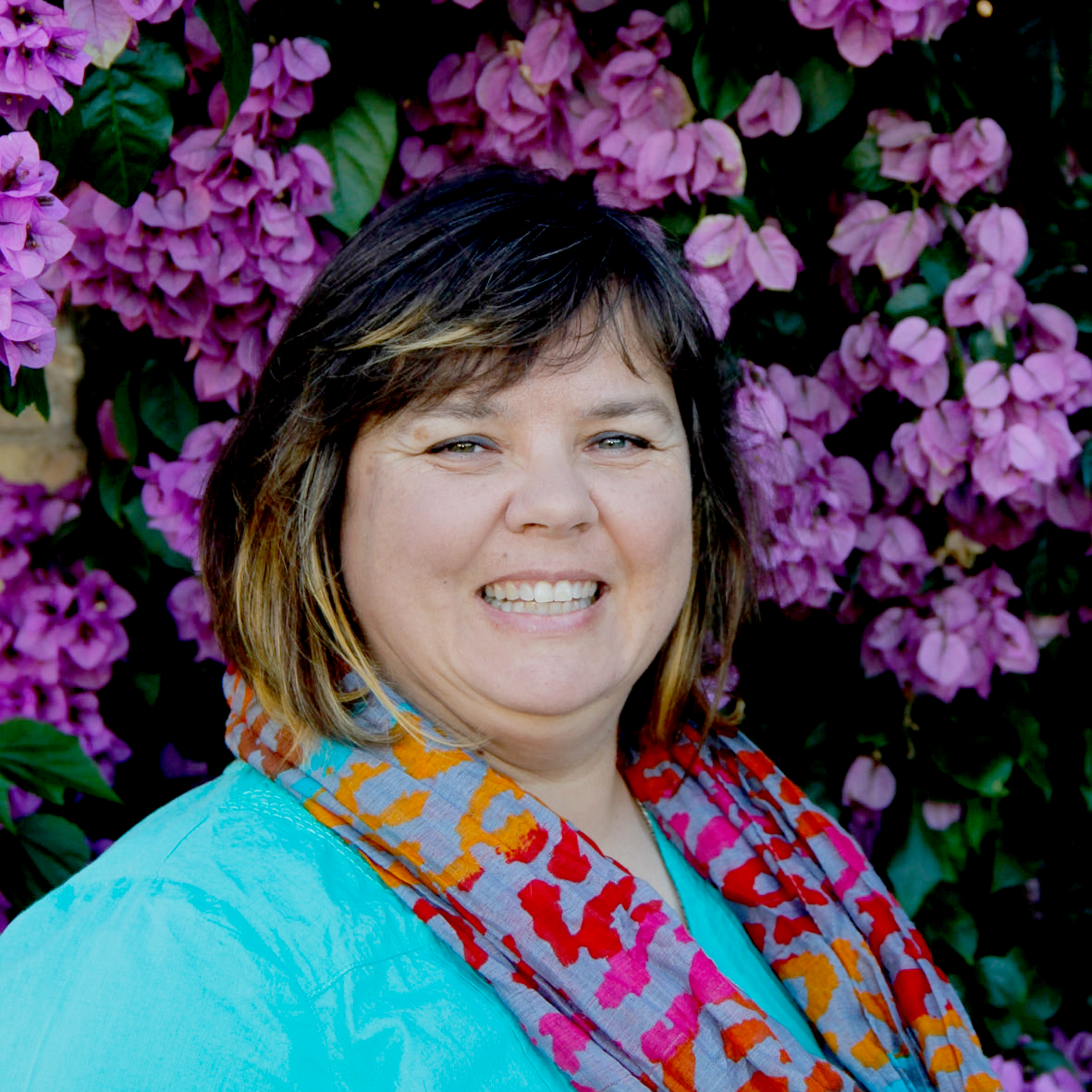 Raquel Moreno Lund
Born in Switzerland, of a Spanish father and a German mother, Raquel studied in Germany where she finished high school in 1987. Raquel kept travelling and lived in different cities in Spain (Madrid, Cordoba, Algeciras) before finally settling down in Seville where she studied tourism.
Raquel has been working as an official local guide for 11 years. Her personal interests (nature, environment, agriculture and history among others) means Seville is the perfect city for her with its passion for horses, brave bulls, olive oil and wine production, and it's incredible history.
According to Raquel, Seville provides so many options for study and investigations, related to so many varied subjects, that every day is a new opportunity to learn and improve, but also a new opportunity to work with clients with a renewed interest and passion.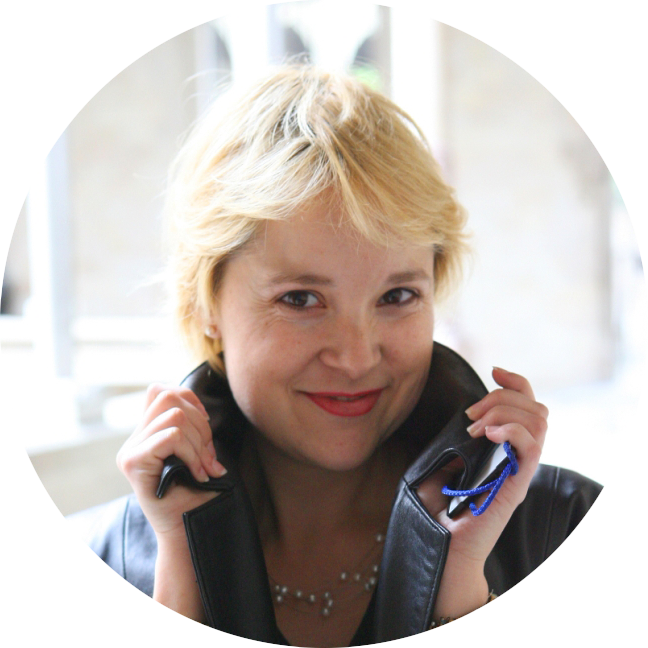 Valeska Idarraga
Co-Founder & CMO at Paladar y Tomar
Valeska was born in Barcelona. She inherited a talent for cooking from her Basque grandmother, a chef for 30 years at one of the most prestigious Spanish restaurants, and from her French father she has acquired the taste for gastronomic culture.
Valeska has lived in France, Switzerland and USA and she speaks Spanish, French, English, Italian and Catalan. She loves cooking and hosting private receptions at home. Valeska is also an Advanced Sherry Wine Technician, recognized by the Regulation Counsel of Jerez-Xérès-Sherry since 2015. She lives in Jerez the perfect location for working with Spain's finest wine producers.
Participation List
| | | |
| --- | --- | --- |
| Argentina | Lift-Van International Co. SAC | Facundo Urtubey |
| | | |
| | Transpack Argentina | Cliff Williamson |
| | | |
| Australia | Kent Relocation Services | Stephen Alves |
| | | |
| | Nuss International | Nigel Saunders |
| | | |
| Austria | Sobolak International GmbH | Jutta Sobolak |
| | | |
| Belgium | Transworld International NV | Barth Sterckx |
| | | |
| | Ziegler Relocation NV/SA | Louis Martin |
| | | |
| Brazil | FINK Mobility | Laura Ganon Serrado & Juca Serrado |
| | | |
| | Metropolitan Transports SA | Fabricio  Bertoldo |
| | | Ana Goodman |
| | | Pedro  Mello |
| | | Wladimir & Martha Mello |
| | | |
| Canada | Paramount Transportation Systems, Inc. | Ole & Tessa Jensen |
| | | Michael Keller |
| | | |
| Chile | Unipack S.A. | Luis Silva |
| | | |
| | Ward Van Lines S.A. | Sebastian Laporta Viera Martins |
| | | |
| Colombia | Aviomar S.A.S. | Miguel Florez |
| | | Felice Snider |
| | | |
| Costa Rica | Mudanzas Mundiales S.A. | Carlos Zuniga & Teresa Aguilar |
| | | |
| Cyprus | Orbit Moving & Storage Co. Ltd. | Natasha Tavoukjian |
| | | |
| Denmark | Aspire Mobility Group | Sara Lyrum Kronkjaer |
| | | Gunnar Moeskjaer |
| | | |
| France | Grospiron International | Jean Luc & Paula Haddad |
| | | |
| Germany | Fermont International | Susie Freifrau Von Verschuer |
| | | |
| | hasenkamp Relocation Services GmbH | Jessica Deutschmann |
| | | |
| Greece | Orphee Beinoglou Int. Forw. SA | Orphee Moschopoulos-Beinoglou & Anthoula Tsakiri |
| | | |
| Hong Kong | Asian Tigers Mobility, Hong Kong | Rob Chipman |
| | | |
| India | Star Worldwide Group, Pvt Ltd. | Aulina Mithal Sood |
| | | |
| Indonesia | Asian Tigers Mobility, Indonesia | Bill & Frida Lloyd |
| | | |
| Japan | Asian Tigers Mobility, Japan | Eric Lim |
| | | |
| | Yamatane Corporation | Nitoy Limbo |
| | | |
| Kuwait | ATLAS / Alghanim Freight | Vivek Pawar |
| | | |
| Luxembourg | Streff Sarl | Max Chorus |
| | | |
| Mexico | Mudanzas Gou S.A. de C.V. | Thomas Schreiner |
| | | |
| | Trafimar Relocation Services, S.A. de C.V. | Willy Toedtli & Dominique Hostettler |
| | | |
| Netherlands | De Haan Relocation | Wouter Hijzen |
| | | |
| | Voerman International B.V. | Wiebe & Marlies Van Bockel |
| | | |
| Panama | Canal Movers & Logistics Corp. | Walter & Analisa Laffitte |
| | | |
| Peru | Security Int'l Moving S.A.C | Mario Martinez & Yvonne De Martinez |
| | | |
| Philippines | Asian Tigers Mobility, Philippines | Gerry & Virginia Lane |
| | | |
| Poland | Universal Express Relocations Sp. z. o. o. | Stefan, Joanne & Maksymilian Hildt |
| | | Kinga Motyka |
| | | |
| Portugal | Global International Relocation | Jorge Da Costa |
| | | |
| Saudi Arabia | Namma Cargo Services Co. Ltd. | Mohammed Ali Chowdhury |
| | | |
| South Africa | AGS Frasers International | Cedric & Sandrine Castro |
| | | |
| | Stuttaford Van Lines | Charl Pienaar |
| | | |
| Spain | SIT | Inés Tabuenca |
| | | |
| Sweden | Alfa Quality Moving AB | Bengt Jonsson |
| | | |
| Thailand | Asian Tigers Mobility, Thailand | Keith & Kendra Meader |
| | | |
| Turkey | Asya International Movers | Ebru Demirel |
| | | |
| United Arab Emirates | Interem | Rahul Pillai |
| | | |
| United Kingdom | GB Liners Ltd. | Robert & Trisha Bartup |
| | | |
| | Robinsons Relocation Ltd. | Philippa Robinson |
| | | |
| | White & Co. Plc | Ian & Sandra Palmer |
| | | |
| USA | Aires | Joleen Lauffer |
| | | Jeff Wangler |
| | | |
| | Crown Worldwide Moving & Storage | Robert & Janet Bowen |
| | | Salvatore & Ann Ferrante |
| | | |
| | Graebel Movers International, Inc. | Dale & Heather Collins |
| | | |
| | JK Moving Services | Philip Wells |
| | | |
| | Paxton International | Frederick Paxton & Steven Kaufman |
| | | William & Laura Paxton |
| | | |
| Sponsors | Pac Global Insurance Brokerage | Marc & Martha Wille |
| | | |
| OMNI HQ | | Ian Waters |
| | | Chris Ace |
| | | |
| Fuse Events | | Rose Liagridonis |
| | | Matt Wilson |
| | | |
| The Words Workshop | | Steve Jordan |
| | | |
| Missing Link | | Adam Briggs |
| | | Mike Cornford |